winter getaways
the winter months can drag on in the Pacific Northwest. most people like to flee to the warmer weather, but that's not always possible. we've found changing your scenery ever so slightly can be a gift for the mind, and planning small-scale weekend getaways are the perfect remedy for this feeling. here's some ideas to get you going.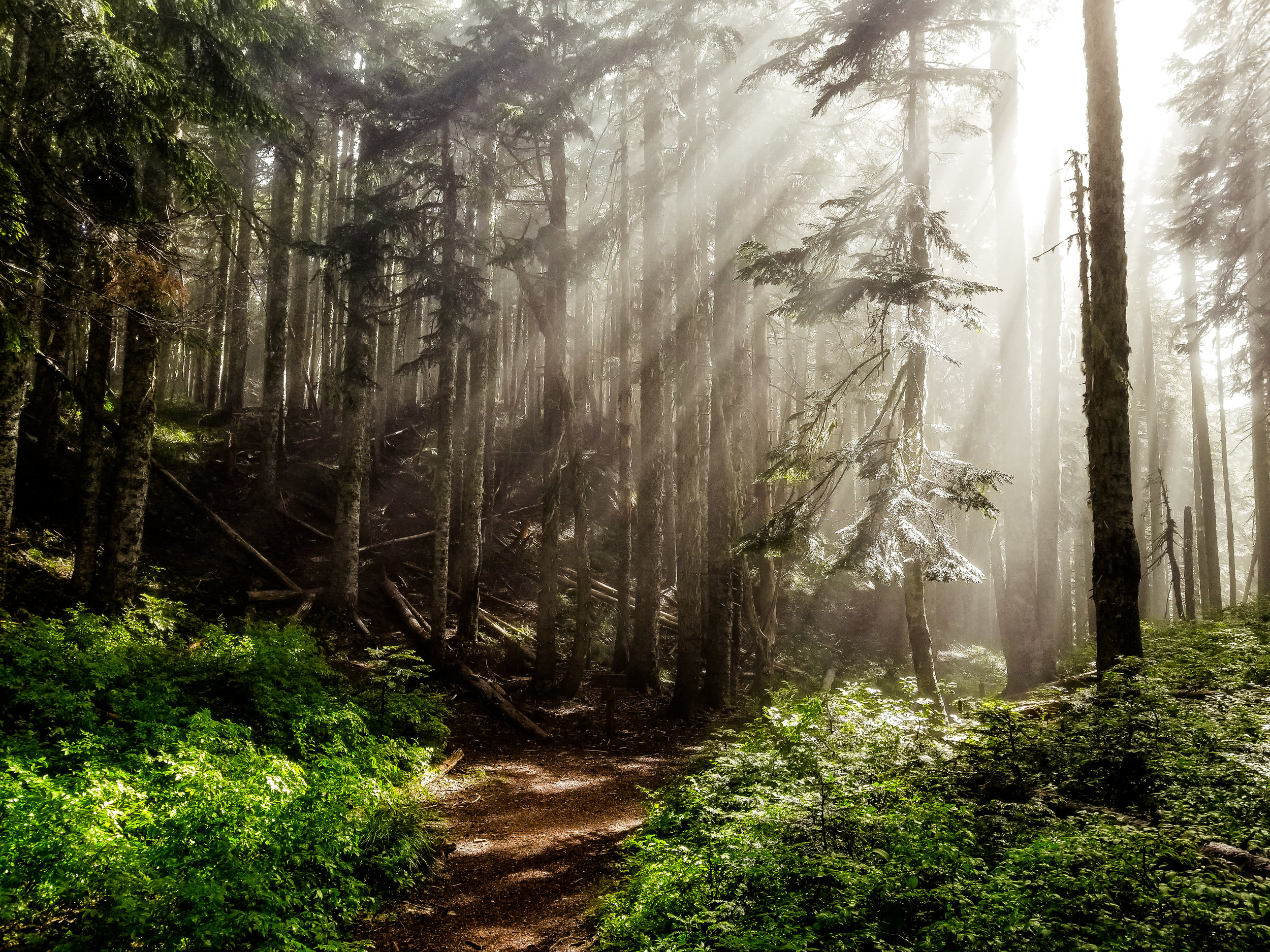 there's nothing better than soaking in a warm tub under a canopy of trees in the wintertime.
1. A-frame and chill: we love the idea of curating your weekend in a beautiful cabin in the woods, and we found a collection of three A-frame cabins, all located in the Mt. Baker-Snoqualmie National Forest, near Skykomish, WA. you'll rarely feel the need to venture outside, as the glass walls create the illusion of an ever-present reflection of the forest. gather a group of your closest friends, or bring a special loved one to share this space. we recommend stocking up on some necessities before arriving—we have coffee, hot chocolate, and popcorn on our list of staples. a day well spent alternates between the hot tub and drying off next to the wood burning stove. there's nothing better than soaking in a warm tub under a canopy of trees in the wintertime. or, pull on your wool socks and lay in one of the many loft beds or couches, and dive into a good book. you may drift off to sleep with book in hand, and that's okay too. when you wake up, queue up your playlist and cook a nourishing meal for dinner, along with a glass of red wine. when the snowflakes begin to fall outside the window, that's when you know it's time to take an another evening soak in the outdoor tub. decompress and breathe in the chilling, winter air.
these cabins book up far in advance, but they sure make a cozy getaway only a half day's drive away (from our home base in Portland) to Washington state. charmingly called Tye Haus, Foss Haus, and Sky Haus, these three cabins range in size and amenities dependent on your needs.
2. hot springs rejuvenation: one of our all-time favorite activities in winter is soaking in a natural, geothermal hot spring. not only are hot springs deeply relaxing to the mind and body, but they also happen to boost blood circulation, relieve pain, and act as a healer for the skin. Breitenbush Hot Springs offers a wide variety of rejuvenating options to design your personal winter getaway—whether just for a day trip, or a longer weekend. walking around the grounds, the forest floor proves to be meditative, grounding, and an ideal space to set intentions for yourself. our packing list for a day trip includes a towel, swimsuit, that book you've been meaning to open, moisturizer, bluetooth speaker, a water bottle, a thermos for coffee or tea, and a warm change of clothes.
Breitenbush offers three natural pools—one designated for introspective soaking, and the other two for socializing. in addition, there are four "spiral tubs," each facing the different cardinal directions. the tubs overlook the nearby mountains and meadow. to top off your day of soaking, visit the steam sauna—a cedar cabin that sits above steaming water rising from the floor. when searching for a place to rest your head, Breitenbush has you covered. accommodations include a variety of cabins, lodge rooms, and sites for tents or personal vehicles. one can take advantage of the facilities and book a massage, or wander off onto any of the surrounding trails that stem off of the Breitenbush River. located in Detroit, Oregon, about a two hour drive southeast of Portland, the Breitenbush grounds contains 154-acres of wildlife in the Willamette National Forest.
3. storm watching at the Oregon Coast: everyone in our office can agree that the Oregon Coast is one of the greatest natural wonders of the Pacific Northwest. only a bit more than an hour drive away from Portland's city center, the coast offers an abundance of adventure as well as tranquility. the drive alone is one of our favorite parts. on the winding drive from Portland, you'll come across rural pastures, logging towns, and finally—vast forest. it feels endless, and just when you think that's all there is, you'll glance a hint of untouched expanse in the distance and know that you have arrived. roll down the window to inhale the pure air of driftwood, brine of the sea, and the Doug Fir needles.
storm watching on the Oregon Coast is an ideal way to unplug from the monotony of everyday life in an urban setting. to get an up close and personal view of the ebb and flow of the stormy coast, we suggest staying at an oceanfront home. Airbnb has some great options, including this apartment that sits directly on the beach in the town of Arch Cape: ocean-front duplex. light some candles, prepare some hot chocolate, wrap yourself in an oversized blanket, and gaze at the ocean spectacle from the living room's windows. we are big fans of this recipe for hot cocoa. if you're looking for more secluded, wooded accommodations, check out this cottage and cabin in the down-to-earth coastal town of Manzanita, or this luxurious cabin in the classic town of Cannon Beach.